Health Check
Are you frustrated with your computers' lack of performance?
Just like taking a car for a service and MOT, a IT Health Check is vital in ensuring that your system is running in tip-top condition, and more importantly, it'll prolong the life of your equipment.
So if you'd prefer to retain and speed up your existing equipment, instead of purchasing a new one, get yourself booked in for a health check.
WIFI & BROADBAND
The internet has become an integral part of our lives, but causes a great deal of stress when it doesn't work.
Maybe you have a poor wifi connection in certain areas of your property?
Find the download speed to be inconsistent?
Having problems streaming a movie, or your Zoom call keeps on cutting out?
There's no one fix for all when it comes to internet and wifi issues, but we can help to diagnose and fix the problem, so you can enjoy watching your favourite movie, or have a crash-free Zoom call.
security
We all make sure that we have the best locks and security for our home to keep us safe. And the same should apply with your IT…
With so much personal and sensitive information stored on our computers and mobile devices, it's important that the equipment is fully protected against malicious attacks.
To put your mind at rest, we can check the current level of security, and if appropriate, suggest improvements to ensure your system is well protected and safe to use.
Emails
Are you having issues sending or receiving emails?
Has your email account been hacked?
Having difficulty adding your email account to a computer or mobile device?
Or maybe you need a new domain setup for your business?
Remote Support
Sometimes, it can be very difficult to explain a technical problem over the phone, which is why remote support works very well.
With a remote session, it allows us to take access of your PC or Mac, from our office, without the need of a visit.
And to put your mind at rest, once we get connected to your computer, you'll be able to see everything that we're typing and clicking on, as we work.
So, if you need assistance, but don't see a need for a visit, then a Remote Support session is the ideal option.
Data Backups
It goes without saying, that having a reliable data backup is one of the most important things that all of us should have in place. But unfortunately, not all of us do.
In some cases, you might think you have one setup, but find out that it hasn't been working properly, when you've had to restore some data.
We always recommend having a backup on the premises to an external drive, as well as a real-time backup to the Cloud.
If you have any doubts or concerns about your current backup, or need help in setting one up, then please get in touch.
Data Recovery
Have you accidentally deleted a file or folder?
Or maybe your computer simply won't switch on, and you're unable to access your data?
Either way, you desperately need access to your files.
The quickest way to get you back up and running, is to restore the data from a recent backup, assuming that you have one that is?
If you're still out of luck, give us a call, so we can recover the data for you.
Upgrades
Do you have a feeling that your PC or Mac isn't quite as nippy as it was, or you just want to speed it up?
Upgrading the Operating System (OS), outdated applications and the hardware inside a computer, is a great way of giving a system a whole new lease of life.
So if you fancy giving your machine a bit of a kick up the backside, then we look forward to hearing from you.
New Equipment
Just like buying a car, choosing which computer to go for can be a real minefield, especially if you're being spoken to in a techy language.
Here at PC ResQ, we'll discuss your requirements, and recommend a system that's most suited for your needs in plain English!
Repairs
Is your PC or Mac no longer switching on?
Are you hearing unusual noises coming from your computer?
Or maybe it has slowed down to a point, where it's frustratingly impossible to use?
From experience, the most common fault with computers, is a dead Power Supply Unit (PSU), or a corrupt Hard Disk (HD).
Whatever the problem is, PC ResQ can help you.
Virus Protection & Removal
It goes without saying, that protecting your equipment from viruses should be a top priority.
Not protecting your computer and mobile devices, could result in your personal files or business data getting wiped out in an instant.
Maybe your system has already been infected, and you need help cleaning it up?
Networking
A computer network typically consists of a broadband router, computers, smart devices, and all other peripherals that's connected to the same network. And sometimes, one or more of these devices will have difficulty in seeing one another.
Maybe you have a problem printing?
Can't access files stored on another computer or Network Access Storage drive (NAS)?
Or maybe you have some other kind of networking issue?
Get in touch if you need help in getting your equipment talking to each other again.
Smartphone & Tablet
Got yourself a shiny new phone or tablet but need help setting up your email accounts or configuring it to sync with your computer?
Whatever the challenge, we're here to help.
Printers
Are you having difficulty printing from a particular computer, mobile device, or from all devices?
Need help setting up a new printer?
Or has the quality of the printing deteriorated?
Let the experts help with your IT issues
We come to you, to fix your computer problems.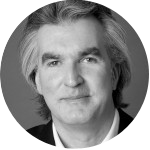 "My PC was infected with the CryptoLocker bug. Very scary to find all your work documents locked with a notice demanding a sum of £350 pounds to get them back! PC ResQ was superb in resolving this awful virus and helped me avoid paying the ransom. I've used them for over 20 years, looking after all our business and home IT concerns. They are brilliant and you just know any problem will be resolved quickly and efficiently by a true professional"
Matthew Pierce
Brands We Support